#
Name
Price
Changes 24h
Market CAP
Volume
Supply
What Is Binance Coin (BNB)?
Launched in July 2017, Binance is the biggest cryptocurrency exchange globally based on daily trading volume. Binance aims to bring cryptocurrency exchanges to the forefront of financial activity globally. The idea behind Binance's name is to show this new paradigm in global finance — Binary Finance, or Binance.
Aside from being the largest cryptocurrency exchange globally, Binance has launched a whole ecosystem of functionalities for its users. The Binance network includes the Binance Chain, Binance Smart Chain, Binance Academy, Trust Wallet and Research projects, which all employ the powers of blockchain technology to bring new-age finance to the world. Binance Coin is an integral part of the successful functioning of many of the Binance sub-projects.
How Does Binance Coin Work?
BNB is a crypto asset similar to other digital assets on the market in that it rises and falls in value as people use and trade it. People can hold BNB in compatible wallets off crypto exchanges and send the coin directly to others for payments or otherwise. 
One might also wonder how to buy Binance Coin? People can buy BNB via a number of avenues such as Binance's own crypto exchange, for example. As always, though, be sure to research and abide by any applicable jurisdictional laws. 
On a more technical level, BNB works in tandem with two specific blockchains — Binance Chain and Binance Smart Chain (BSC). BSC is a separate blockchain built in addition to Binance Chain, running parallel to BC and carrying different features such as smart contract capability. 
When constructing BC, Binance tailored the blockchain for optimal performance when it came to trading on-chain, basing Binance DEX, Binance's decentralized exchange (DEX), on BC. However, BC is limited in terms of the blockchain's potential for developers to build solutions on it. BEP-2 tokens are assets constructed on the Binance Chain.
Adding further capabilities to its ecosystem, Binance went on to launch Binance Smart Chain in 2020, giving developers more functionality when building their blockchain projects on BSC versus BC. BEP-20 tokens are assets made on Binance Smart Chain.
BSC hosts smart contract functionality, for example, while BC does not. Binance Smart Chain is a separate blockchain from Binance Chain, but both chains operate parallel to each other. BSC is also able to work with the Ethereum Virtual Machine (EVM).
Interacting with either blockchain (BSC or BC) requires payment for network fees in BNB.
Who Are The Founders Of Binance Coin?
Changpeng Zhao is the founder and CEO of Binance. In 2001, Zhao joined Bloomberg as head of tradebook futures development. He spent four years with the company and later joined Fusion Systems as a partner.
Since 2013, Changpeng Zhao has been actively involved with blockchain technology and cryptocurrencies. He became head of development at Blockchain, and in 2015 he founded BijieTech. In 2017, Zhao officially launched Binance, and he has been the CEO of the company ever since.
He Yi is a co-founder and chief marketing officer at Binance. She started her career as a TV anchor and presenter on China Travel TV in 2012. Later, in 2014, Yi co-founded OKCoin, which was the largest fiat-to-crypto exchange in China at the time. In 2017, she joined forces with Changpeng Zhao, and together they created the largest crypto exchange globally — Binance.
What Can You Use BNB For?
BNB was initially created as part of the Binance exchange through its ICO. In its whitepaper, Binance states that BNB was designed to be used to pay discounted fees on the Binance platform and also function as the native token powering the Binance Chain.
In addition to the initial use cases, BNB has added other cases both on and outside of the Binance platforms. Here's an overview of BNB use cases:
1.Reduced Trading Fees 
When trading fees on Binance are paid using BNB, users are entitled to a 25% discount in fees.
2.Binance Account Tier
Users with account balances in BNB and 30 days accumulated trading volume above certain thresholds are given VIP tiers with additional fee discounts and perks.
3.Dust Conversion 
Users can convert non-tradeable amounts of various cryptocurrencies called dust in their Binance account into BNB. 
4.IEO Lottery 
Binance's Initial Exchange Offerings (IEO) are conducted using lottery allocations determined using the amount of BNB held by users. 
5.Binance Chain Native Token 
Much like how Ether (ETH) is used to pay for fees on the Ethereum Blockchain, BNB is used to pay for fees on the Binance Chain. BNB is needed to trade on the Binance DEX.
6.Spent as Cryptocurrency 
In addition to being used on Binance's platforms, BNB can also be spent for payments in various ways, such as paying for travels, credit card fees, gifts and more. The full list is available here.
Binance Coin Uses And Support
Binance was created as a utility token for discounted trading fees in 2017. But since then, its uses have expanded to numerous applications on a wide number of platforms. It is used to pay for transaction fees on Binance.com, Binance DEX, and Binance Chain.
It can also be used for payments (at places like Crypto.com, Monetha, and HTC); to book travel accommodations (at sites such as TravelbyBit, Trip.io, and Travala.com); for entertainment purposes (virtual gifts, card packs, lotteries); to pay for online services (BitTorrent, Canva, Storm); and even for financial purposes (take out a loan at ETHLend or make investments at Moeda).
One can also use Binance coins to invest in certain ICOs that are listed through Binance's Launchpad program. New cryptocurrencies list on the Binance exchange, and the use of Binance provides a seamless marketplace for trading in a variety of established and new virtual tokens.
The crypto token has garnered support from other partnerships which has helped its usage spread. It includes a partnership with Asia's premier high-end live video streaming platform, Uplive, which sells virtual gifts for BNB tokens to Uplive's 20 million-strong user base.
Binance coin is also supported by the platform, the mobile app, and the VISA debit card of Monaco, the pioneering payments and cryptocurrency platform.
Holding And Storing Binance Coin (BNB)
Binance Coin (BNB) is supported by various hardware and software wallet providers. The choice between hardware and software wallets is mostly a balancing act between convenience and security to the user. We'll provide a quick rundown on them in this section.
Generally, hardware wallets (e.g. Ledger) are non-custodial wallets which keep private keys of a wallet offline and only the owner knows it. This is arguably the safest option for storage as the user has full ownership of the coins, but is likely the least convenient as it requires the user to operate additional hardware to spend/use the cryptocurrency. 
Non-custodial software wallets (e.g. Trust Wallet, Atomic Wallet) is the next option in terms of safety compared to hardware wallets, although they are likely more convenient. The private keys are also owned by the user, but since the wallet is kept on an online device (eg. the phone), there is a higher risk of losing the funds as hackers can access devices which are connected to the internet.
Lastly, arguably the most convenient yet risky storage method would be storing funds on custodial wallets (eg. on a centralized exchange such as Binance) as users do not own the private keys to the funds. A hack on the storage location can potentially cause users to lose their funds, much like what happened during the infamous 2014 Mt. Gox hack which recorded a massive loss of 850,000 BTC, most of which are customer funds.
Check out the full list of wallets which supports BNB on Binance's own updated list here.
Binance Chain: Blockchain For Exchanging The World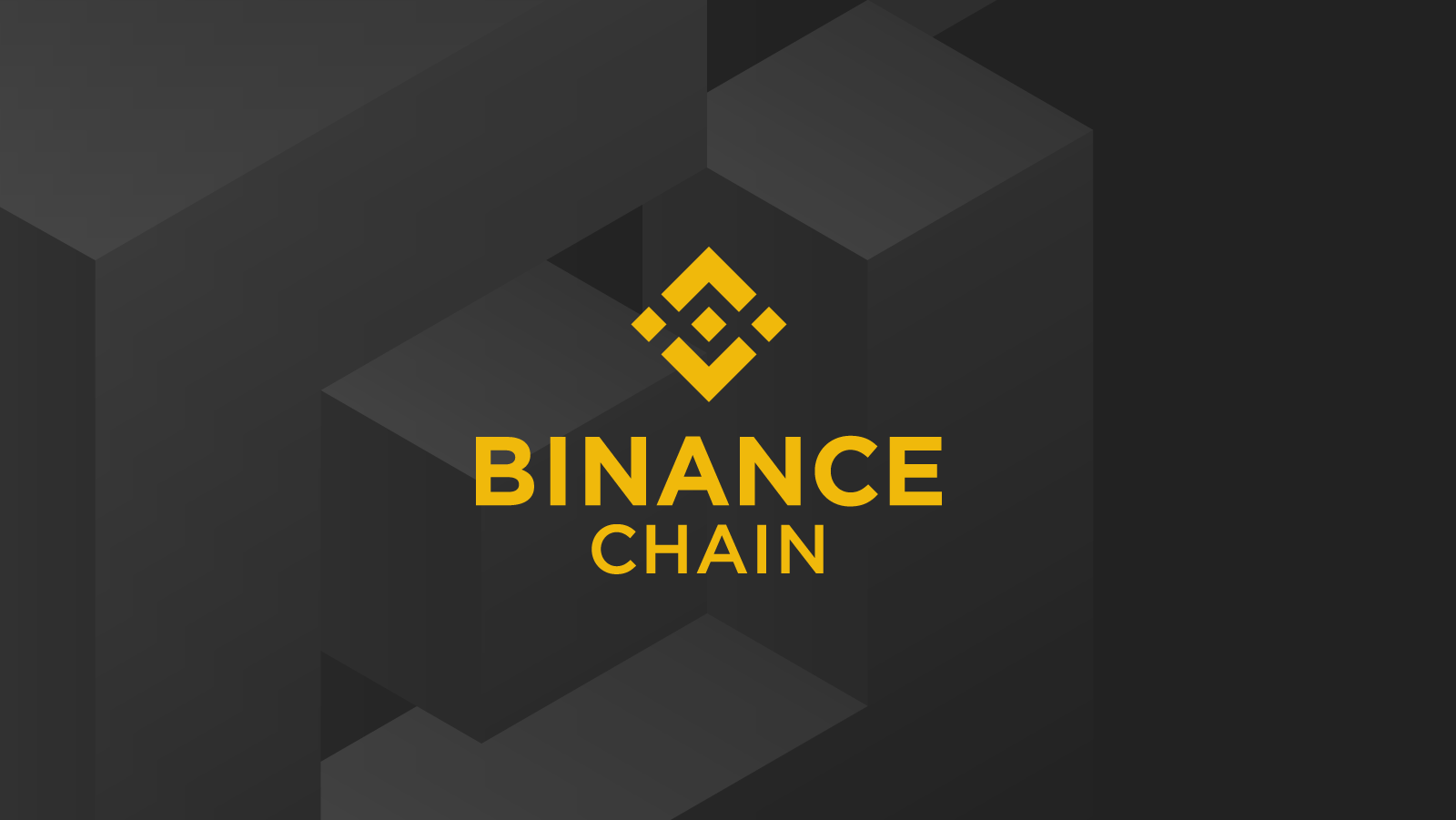 Ever since Binance was created, we have envisioned the creation of a native blockchain for our platform. And during the months that passed since the launch of Binance, amid all the expansions we made for the Binance ecosystem, the blockchain project remained an important step in our goal of exchanging the world. After months of groundbreaking work, we're hours away from the testnet launch of the all-new Binance Chain, set at February 20.
Binance Chain is a blockchain project initiated by Binance and has since involved a whole community of Binancians. Together, we want to ensure the creation of a blockchain that will serve as an alternative marketplace for issuing, using, and exchanging digital assets in a decentralized manner.
The first use case for Binance Chain is Binance DEX, a new decentralized exchange (DEX) that aims to carry over the best features of the current Binance exchange in a decentralized setting, while also offering the benefits and security of a DEX. Below, we explain what sets Binance Chain and DEX apart.
Why DEX? And Why Binance DEX?
A DEX is a great manifestation of Binance's mission to spread the freedom of money. With a DEX, a person fully holds his crypto funds and directly plug into the network to trade without needing to provide personal information. Unlike centralized exchanges that may be subject to downtimes, a DEX is kept running by nodes distributed around the world and codes that execute functions.
However, the current DEX options face issues that hinder them from growing as widely used platforms. The user experience on existing DEX platforms is less intuitive and user-friendly compared to centralized exchanges. In addition, DEX platforms face speed and liquidity issues, which leave them lagging behind their centralized peers.
At Binance, we are fully aware of the issues that hinder DEX platforms from reaching a wider user base. And among the current and emerging DEX players in the market, we are in a unique position of knowing how to run a secure exchange platform that quickly processes billions in transactions for millions of people. From there, it's a matter of figuring out how to replicate the successes of our market-leading centralized exchange into the decentralized realm.
What's in Binance Chain and DEX?
With Binance Chain and Binance DEX, our immediate goal is to quickly launch a platform that does one thing very well: exchange assets. "Binance Chain is a very simple chain in terms of application, but it can handle very large loads. It is our opinion that the load is more important than the features," Binance CEO Changpeng "CZ" Zhao said about the upcoming blockchain. Once we show that the infrastructure is sound enough to handle many transactions quickly, the additional features will follow.
That said, we agree that Binance Chain and Binance DEX should start with functions that allow for the exchange of assets. Binance DEX will allow you to send and receive Binance Coin (BNB) between different addresses. You can issue new tokens on the blockchain, which you can then send, receive, burn, mint, freeze, or unfreeze. In addition, any participant in the chain can propose the trading pairs they want to see and, with enough support, start trading in that exact pair he proposed. As the DEX grows, more functions will be explored and developed further.
In relation to these functions, we are migrating Binance Coin (BNB) to the Binance Chain, turning it into the blockchain's native coin to be used for blockchain fees and other transactions. This transition will result in more usage of BNB, now one of the top 10 cryptocurrencies in the world.
Binance DEX was designed to handle the same amount of transactions that the current Binance platform handles. At its current beta form, Binance DEX can handle trading volumes as huge as the ones we process on the centralized exchange, at a rate of about "a couple of thousand" transactions per second, according to CZ. These capabilities, which are already light years ahead of most DEX options, are made possible by the Binance Chain, which has a one-second block time. By comparison, block times are estimated at 10 minutes for the Bitcoin blockchain and 20 seconds for the Ethereum blockchain. This easily fixes the speed issues that hinder DEX platforms.
On the user experience side, Binance Chain is designed in a way that incorporates the most user-friendly functions on the Binance website. It also provides people with many options to participate in the chain. You can create your own address via the Binance Chain Web Wallet, which has a user interface similar to what is on Binance. From there, wallets that support Binance Chain include Trust Wallet, Binance's official crypto app, as well as third-party wallets like the Ledger Nano S and many more to come.
Once we establish that all functions are running smoothly, we will grow the DEX accordingly to include support for more wallets, as well as interchain and cross-chain features.
Infrastructure-wise, the testnet of Binance Chain will start with 11 test nodes. We will test various combinations of nodes to optimize performance. While many have asked, the number and selection criteria of mainnet nodes are yet to be decided. At this stage, we simply want to develop a best-in-class DEX as fast as possible. In the long term, the blockchain governance will be community-driven. And the more this community grow, the better equipped we are to realize our vision for greater freedom of money.
The Pros Of Investing In Binance Coin (BNB)
• Binance Coin Is One Of The Best Utility Tokens
• Binance Coin Uses A Unique Burndown Policy
• Binance Coin Acts As A Discount Coupon
• The Binance Exchange Is Highly Popular
• Binance Offers Fast Transactions And Low Fees
• The Binance Smart Chain Could Beat Ethereum
Cons Of Investing In Binance Coin (BNB)
•  Binance Coin Is Heavily Centralised
• Regulators Around World Want To Take Binance Down
• Binance Is A Major Target For Cyber Attacks
• Binance Is Operating A CeFi Exchange In A DeFi World
• Heavy Competition With Other Smart Contract Cryptos
• Not available in the US
Key Points
If you remember anything from Pros And Cons Of Investing In Binance Coin, Will It Be A Millionaire Maker, make it these key points.
Binance Coin was created by Binance in 2017, the largest crypto exchange in the world, and is headed by CEO CZ.
'BNB' is the ticker symbol of Binance Coin.
Initially launched on the Ethereum blockchain, Binance Coin moved to its own blockchain, the Binance Chain and the Binance Smart Chain.
Binance Coin uses the Tendermint Byzantine-Fault-Tolerant (BFT) consensus mechanism.
BNB also has a unique burndown policy and acts as a discount coupon, which are some of the biggest benefits of investing in Binance Coin.
Binance is often the target of cyber attacks and is currently experiencing regulatory difficulties in several countries.
With its impressive market cap of over $85,768,223,924, Binance Coin is already a millionaire-maker, and some experts predict that BNB will reach new highs in the future.
How Binance NFT Is Building The No.1 Gaming Metaverse
Video games, the Metaverse and NFTs. Binance NFT has become the largest centralized NFT gaming platform.
Main Takeaways:
• Since June, Binance NFT has become the world's largest centralized NFT gaming marketplace, successfully onboarding over 60 gaming projects and selling over 1 million gaming NFTs.
• We recently launched the first-ever Initial Game Offering (IGO) as part of our vision to build a home for NFT gaming, but most importantly, a step forward into the gaming metaverse.
• While we feature some of the hottest NFT drops on the market, the Binance NFT experience is bigger than just buying, selling and trading. 
A cyberspace that transcends reality; video games, NFTs, 3D worlds and a digital economy unified in one digital space. The Metaverse is the hottest topic in Big Tech, from VR goggles to virtual worlds. While recent developments have popularized the term, NFTs, gaming and the Metaverse have always been closely intertwined. 
Since the launch of our NFT marketplace in June 2021, Binance NFT has provided a platform for not only artists but also top game developers, welcoming new gaming projects every month to overwhelmingly positive reception, from gaming collections to NFT Metaverse items. Due to the positive response from our users, we recently launched the first-ever Initial Game Offering (IGO) as part of our vision to build a home for NFT gaming, but most importantly, a step forward into the Gaming Metaverse.
What Is IGO?
IGOs, or Initial Game Offering, are NFT assets from top-tier gaming projects available exclusively on Binance NFT. The assets can launch either via auction, fixed price or mystery boxes. IGOs are purely for gaming and all drop content will consist of in-game assets such as early-access passes, weapons and items, exclusive Binance cosmetics and skins and much more! If you're interested in launching an IGO collection , please complete the application form. The Binance NFT team will review and contact you if your submission is approved. For more questions, please send to
[email protected]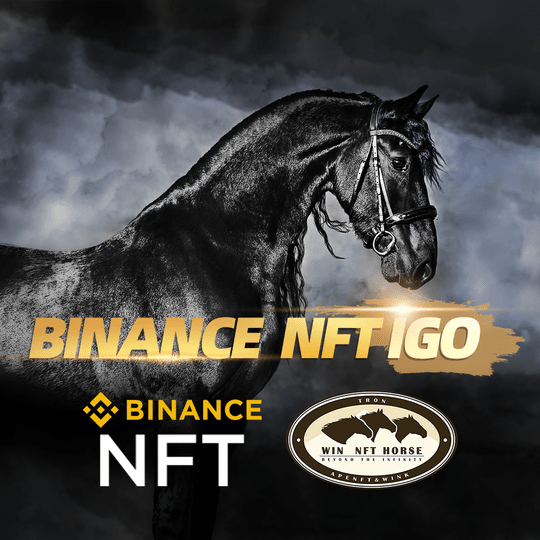 Win NFT Horse is a "DeFi + NFT" horse racing game created by TRON in conjunction with APENFT and WINKLink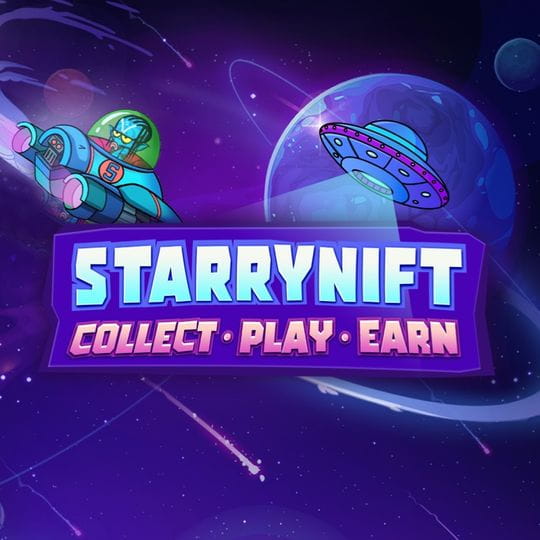 StarryNift is the first gamified massive creation platform and launchpad for fun digital collectibles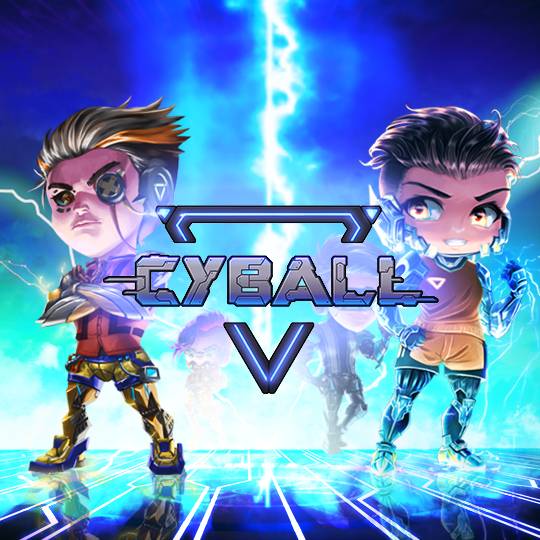 CyBall is a football-themed, NFT-based game where users can collect, trade, mentor, and ultimately Play-to-Earn.
Is Binance Coin A Good Investment?
BNB crypto currency was released by a well trusted crypto currency exchanger binance.com and has been there so some time and has offered great quality services to its clients, therefore BNB token has benefited from this and is very well trusted amongst other crypto.
Binance Coin (BNB) has come a long way since its humble launch in the summer of 2017. The coin was developed and designed specifically for use in the Binance ecosystem, offering rebates to incentivise its use. All coins were pre-mined before their initial coin offering (ICO), with a price set at $0.10 per BNB. 
Despite the crypto winter of 2018, BNB has proven resilient in the altcoin markets – and fast forward to the start of a new year in 2022, Binance Coin's price still carries a lot of interest. The coin gained roughly 1,344% in 2021 compared with a 73% increase for Bitcoin, and 455% for Ethereum. 
BNB demand has grown following a dramatic acceleration in the cryptocurrency's price. Over the course of 2021, Binance Coin rallied from around $38 in January to an all-time high of $683.82 in early May, and also saw another a high of $668.07 in early November.
Launched by the major crypto exchange of the same name, BNB is designed to serve as the lynchpin of the Binance ecosystem. One of the main attractions lies in how this altcoin can be used to unlock discounted trading fees. BNB also has a starring role in the Binance Smart Chain, which is vying to become a rival to Ethereum that offers greater levels of scalability, along with lower transaction fees.
One of the most vocal supporters of BNB – with a Twitter following of more than 4.7 million – is Binance CEO Changpeng Zhao, commonly known as CZ. In a recent tweet, he said: 
"#BSC (of which I am just a community member), is not replacing ETH, but it is overtaking ETH. Lower fees enable more transactions, which leads to a more inclusive #DeFi ecosystem."
Although CZ stresses that he does not give financial advice, his enthusiasm for Binance Coin, the BNB price prediction for 2022 and this cryptocurrency's potential are clear. He has retweeted posts that describe this altcoin as far superior to ETH – the world's second-largest cryptocurrency.
Currently, this digital asset has a market cap of about $87.1bn, meaning that it has also started to gain ground on ether, which has a total valuation of $446.4bn. Although talk of a 'flippening' may seem rather far-fetched, BNB proponents are adamant that this digital asset has the potential to gain more ground in the future.