#
Name
Price
Changes 24h
Market CAP
Volume
Supply
How Does Audius Work On A Technical Level?
The Audius blockchain is secured by two types of decentralized nodes that support the network: content nodes that host the content, and discovery nodes that index the content. Artists, fans, or any crypto enthusiast can become a node operator, by holding and staking AUDIO, Audius' native cryptocurrency (more on that later).
By becoming content nodes, artists can host their own music without having to rely on other nodes. Artists who host their content also maintain control over their content-encryption keys, giving them additional control over their music.
For artists who simply wish to upload, content nodes are randomly selected to host their tracks. If a particular content node goes offline, the blockchain automatically replaces it with a new node, without involving the artist. Audius says their content will be just as secure and decentralized.
Audius nodes are continuously submitting snapshots of the protocol's IPFS (InterPlanetary File System) to the Ethereum network. The IPFS is where the artists store their music on the network. The snapshots act as a safety mechanism, enabling artists to retrieve their content from the IPFS on Ethereum if Audius ever went offline. The platform's custom extension to IPFS, AudSP, enables artists to store and retrieve their music almost instantly. IPFS is built by Protocol Labs, the company behind Filecoin — and both protocols serve their mission of creating a decentralized internet. 
On an infrastructure level, Audius is built on three distinct layers:
App layer: the protocol's surface layer, which includes the website, desktop and mobile app.
Node layer: the total number of decentralized computers supporting the network.
Blockchain layer: Audius is built on a layer-2, Ethereum-compatible, Proof of Authority (PoA) blockchain protocol (similar to Polygon's POS chains).
As for the cryptocurrency powering the network, AUDIO is an ERC-20 token and the native crypto of the Audius network. AUDIO is currently the 99th largest cryptocurrency, trading at US$2.36, with a market capitalization of US$968 million, at publishing time. Investors speculate that AUDIO's poor tokenomics and annual inflation rate of 7% are the reasons it didn't climb higher among the top cryptocurrencies.
AUDIO serves three fundamental roles in the network:
Security: To support the network by running a node, operators have to stake AUDIO tokens to become eligible and earn rewards in return.
Governance: Staked AUDIO tokens are used as governance tokens to request and vote on proposals for upcoming network updates.
Exclusive rewards: By staking the AUDIO token, artists can be rewarded with exclusive features and collectibles, while holding the token will also unlock exclusive content.
AUDIO tokens are airdropped by the network for artists with the highest number of listens and most social media engagement. When the token was launched on the mainnet, 5% of the initial supply or 50 million AUDIO tokens were given to the top 10,000 artists and fans.
Content Nodes
By staking AUDIO, users can run content or discovery nodes. These nodes ensure that audio streaming content is available on-demand, and are responsible for metadata across the Audius music platform. This is achieved using AudSP. AudSP is the Audius-native extension to the InterPlanetary File System (IPFS). IPFS is a peer-to-peer protocol created to make the internet faster, more secure, and more open.
Content Nodes can be fans, artists, or even just crypto enthusiasts! Artists can become a Content Node as a way of hosting their own content without the need for third-party intermediaries. Artists that opt to become a Content Node maintain control of content-encryption keys and content distribution autonomy that facilitates non-native permissioning extensions.
If nodes go offline or become unavailable, they are simply replaced by new nodes. These nodes are automatically elected on behalf of an artist. This means that artists don't need prior knowledge of blockchain or the processes involved to distribute their music via Audius.  Furthermore, Content Nodes can earn a passive income from Audius token issuance and network fees.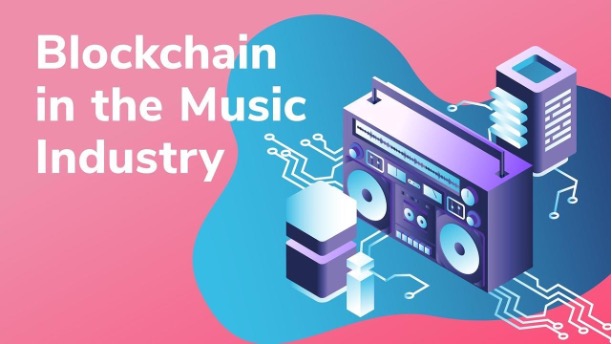 AudSP
AudSP is a decentralized storage protocol used to distribute files throughout the Audius protocol. All files within the music streaming service are required to be decentralized, readily available, and independently verifiable. This ensures that participation is democratic for all users of the platform. Furthermore, for Audius to compete with other major music streaming platforms, AudSP enables a familiar user experience that is simple, easy to navigate, and highly scalable.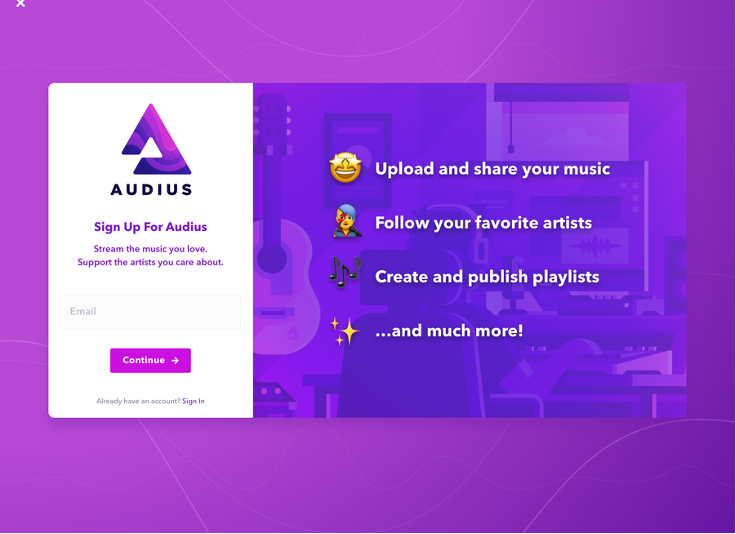 AudSP utilizes a staking-based incentive model. Before AudSP, Audius worked with the concept of a "Creator Node" for hosting content on the network. However, the roles of the Creator Node have largely been distributed between Creator Nodes and functionalities within the AudSP protocol.
In the future, as the demand for decentralized storage increases, Audius may incorporate other decentralized storage solutions such as Filecoin, or Siacoin. As the Audius ecosystem expands, we can expect to see increased interoperability with other blockchains and decentralized applications (dApps).
Blockchain In The Music Industry
The use of blockchain in the music industry has increased immensely over recent months. It's become clear that selling music on the blockchain and tokenizing audio tracks and artwork as non-fungible tokens (NFTs) has become a viable way for the music industry and independent artists to survive. 
According to Music Business Worldwide, revenue generated from music-related NFTs was over $21 million in February 2021, alone. The increase in interest was partly influenced by the release of DeadMau5 NFTs. The Canadian DJ and producer launched his first series of NFT collectibles in December 2020, through the WAX (Worldwide Asset eXchange) platform. A few months later, he released another series called 'SlickMau5' through Nifty Gateway.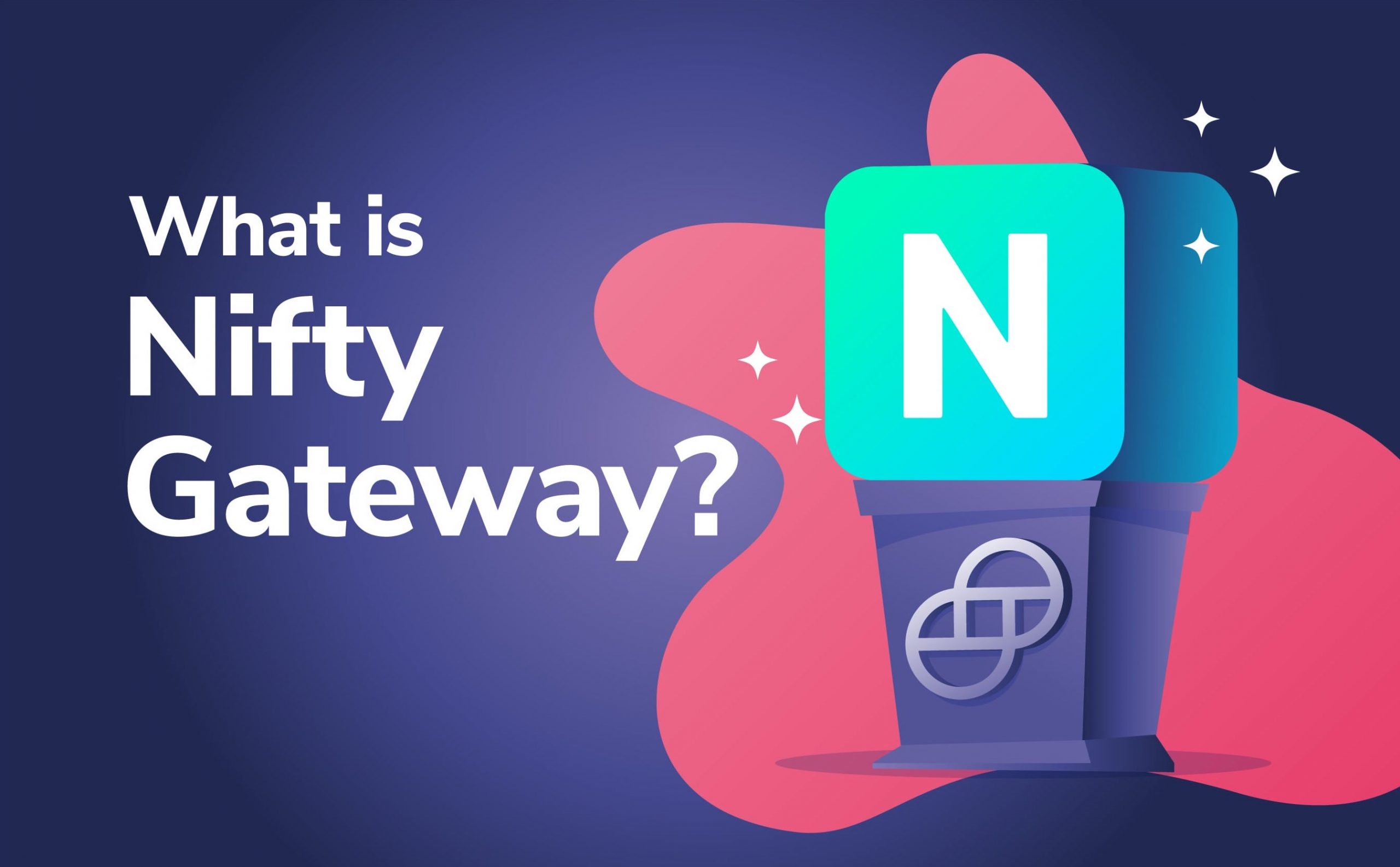 Since the beginning of 2021, other well-known musicians have chosen to release their work as non-fungible tokens (NFTs). These include the rock band Kings of Leon, Shawn Mendes, and Grimes. Also, DJ Steve Akoi had success selling his collection of NFTs for $4.2 million earlier this year. 
Audius is at the forefront of decentralized music distribution. Soon, we can expect to see blockchain used in all kinds of novel ways within the music industry.
What Makes Audius Unique?
The Audius ecosystem consists of four main participants: artists, fans, content nodes and discovery nodes.
Artists publish content on the Audius content ledger. They can do so at no cost and music is streamed at 320kbps, comparable to standards of Spotify and Google Play Music. Because of Audius' decentralized nature, there is no copyright protection, although the protocol is working on an arbitration system that will be overlooked by the community. Artists can use Audius to experiment or share bonus tracks, and the platform plans to include artist tokens to facilitate monetization, subject to artists staking AUDIO. Artists can also articipate in reward schemes that see tokens airdropped to the most popular artists.
Fans can listen to tracks for free and may in the future be able to stake AUDIO to participate in artists' growth on the platform. They can also showcase their verified NFTs through the platform and earn different badges.
Content nodes maintain the availability of content on AudSP, the platform-native extension to IPFS. An artist's client elects a set of these nodes to do so automatically on the artist's behalf, while fan clients fetch the content, submit proof, and request keys to content nodes. Artists could also choose to run their own content nodes and maintain greater control over their content distribution. The content ledger maintains a record and a single source of truth for all actions on the protocol.
Discovery nodes index metadata queryable by users In other words, they enable users to find new content and act as its registry on the platform.
Security
The Audius network is secured by decentralized nodes. Anyone can become a node operator by holding and staking AUDIO tokens. The larger their stake, the higher the chance their nodes are used by fans to discover music content. By helping to run the protocol operations, they can earn AUDIO from the ongoing token issuance and aggregated fee pools.
There are two types of nodes on Audius: content nodes and discovery nodes. Content nodes host, secure, and manage content on behalf of the artists. Artists can also run as content nodes to host their own content, but it's optional. Discovery nodes index the metadata and music uploaded to the Audius content ledger to allow fans to quickly search for artists or songs. 
The nodes on the network will continuously submit snapshots of artists' work to the blockchain. This can generate immutable time-stamped records for the content.
Governance
AUDIO also serves as a governance token. As mentioned, AUDIO stakers can participate in the network's operations as content nodes or discovery nodes. If users want to vote on proposals for upcoming network updates, they can earn governance power by continuously creating value for the network.
On Audius, stakers don't necessarily need to run a node before they can voice their opinion. The community is encouraged to share their thoughts on the protocol. One AUDIO token gives them one vote. AUDIO rewards align with the incentives of artists, fans, and node operators so that they can enjoy a decentralized music streaming experience.
Feature Access
The AUDIO token allows fans and artists to unlock exclusive features on the platform. Artists can leverage AUDIO to grow and better engage their fan base. By staking AUDIO, artists can access content distribution tools to distribute their artist tokens to fans. Fans that hold artist tokens can then unlock exclusive access to their content and unique experiences, such as listening to unreleased tracks, joining remix competitions, and more.
Users who hold a certain amount of AUDIO in their Audius wallet can unlock 4 VIP tiers to enjoy additional benefits. The more AUDIO they have, the higher the VIP tier. After reaching the minimum threshold for a VIP tier, users can earn a profile badge that gives access to new features as soon as they are released. The requirements and benefits of each tier can be changed through community governance.
How Does Audius Differ From Other Streaming Platforms?
One of the major differences between Audius and other streaming platforms like Spotify is that it leverages blockchain technology to run in a decentralized manner. This allows artists and content creators to share their music with more control over their content. 
According to the co-founders, 90% of the platform's revenue will go to the artists directly. Compared to the general numbers in the traditional music industry, where only 12% goes to the artists, Audius allows them to earn a more reasonable pay.
Another difference is that Audius includes AUDIO token holders, be it artists or fans, in the decision-making process for the network. Holding one AUDIO token gives them one vote to participate in the governance of the protocol. They can vote for or against any proposed changes on the platform, which is not something we can find on other music streaming services.
Audius also shows that it has the ability to help artists cultivate their fan base and community. It is the first music streaming platform to partner with TikTok, a video streaming social media platform. This partnership enables TikTok users to add songs on the Audius platform to their videos directly. Apart from TikTok, Audius has also integrated with blockchain game DeFi Land in the form of an FM radio tower in the game's metaverse, which could help promote artists.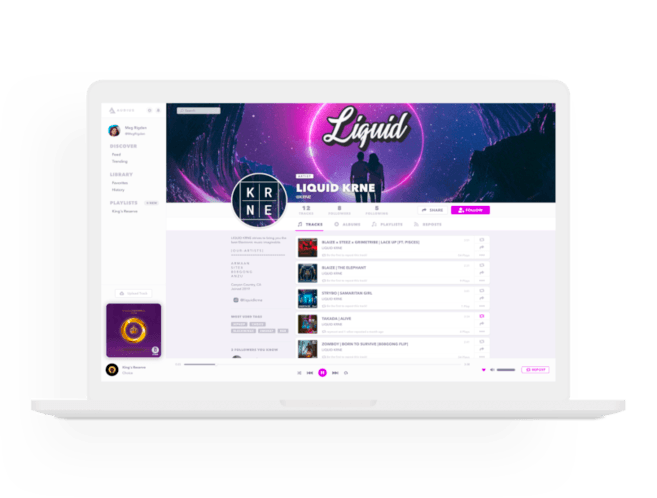 Who Uses Audius?
Audius has so far preferred to appeal to artists with less reach. The service is thus comparable to Soundcloud and allows up-and-coming musicians a platform.
However, some well-known artists have already become enthusiastic about the project. For example, Deadmau5, Steve Aoki, and Katy Perry are among the platform's flagship artists. Other famous supporters include Pusha-T, Nas, Jason Derulo, and Disclosure.
"Anyone who uploads to Audius can be an owner. You can't say that about any other platform." — NAS
Audius' structure is decentralized, and the network uses its currency called AUDIO. Especially aspiring musicians who want to self-publish and monetize their works for the first time will get their money's worth on Audius.
Since no profit-oriented company wants to make money from the publications, all revenues go entirely to the artists themselves. This makes Audius a pioneer in this industry, which could fundamentally revolutionize the music industry.
What Are The Benefits Of The AUDIO Token?
The AUDIO Token primarily serves as a means of payment throughout the network. Users can send and receive them, and the token also enables other functions.
"The Audius protocol enables artists, fans, and node operators to work together to deliver a high-quality music streaming experience to end users without centralized infrastructure." — Audius Whitepaper
AUDIO is based on and secured by the Ethereum Blockchain. Essentially, the token serves three functions.
Payment
Users of the platform can use the currency to pay for service or reward other users. Likewise, collaborations with other artists can be facilitated by paying both parties fairly.
Security
To increase the network's security, the protocol uses the Proof of Stake (PoS) algorithm. This encourages owners of the tokens to stake or not actively use their tokens. The more different users hold the token and take it out of current circulation, the less likely it is that a single entity can control the network.
For staking, participants receive a commission in the form of AUDIO tokens.
Governance
Audius is a decentralized platform, which means that all decision-making power lies with the participants. This also means that the founders and the company itself no longer influence the project as it progresses.
Instead, important decisions are made by the community. Holders of the AUDIO token can stake it and thereby obtain voting rights. These correspond proportionally to the amount of the contribution.
Receive AUDIO Rewards
Users of the platform can contribute to the app's growth and receive rewards for this in the form of AUDIO tokens.
For example, the most popular songs of the week receive rewards in the form of AUDIO. Likewise, these are added to the corresponding playlists.
Top Tracks, Top Playlists, and Top Underground 100 $AUDIO per week are waiting.

Is The AUDIO Token A Good Investment?
Audius crypto price went through the same surge as the crypto market as a whole during the first half of 2021. That bull run has culminated in Audius price reaching an all-time high of $4.99 in late March. However, for most of the summer AUDIO's price barely broke above $1, which was a far cry from the better times.
All this changed as Audius announced its partnership with TikTok in mid-August. The social powerhouse has proved its reach once again, and the AUDIO crypto price shot up more than 2x in just two days, hitting $4.02 at one point.
Since then, the AUDIO token's price has had its highs and lows, but there are some cards in the Audius team. For example, in mid-September the information that Katy Perry, Nas, and Jason Derulo are investing in Audius buoyed the token's price back to ~$3 after a slump. Such smart management decisions are, no doubt, influencing the Audius predictions — as experts seem to be enamored with the coin at the moment.
The Wallet Investor's forecast shows that the AUDIO token is a good investment. A $100 investment could yield $621.25 worth of returns by 2026 to give investors an expected profit of +521.25%. The Audius price prediction 2026 shows that the AUDIO token could reach a maximum price of $13.265 by the end of 2026.
GOV Capital also echoes the sentiment as above by pointing out that the AUDIO token can be a good addition to your portfolio. Their Audius price forecast shows that the token could reach a price of $9.379 after a year to give investors an earning potential of +372%.
Cointobuy is also predicting the Audius token to reach a price of $4.49 to give investors an expected return of +113.5%.
In 2030, the AUDIO coin could reach a price of $77.35 and that is according to priceprediction.net Audius price prediction for 2030.